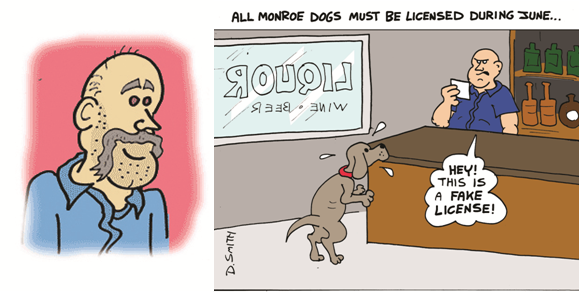 Cartoonist Doug Smith
Artist Doug Smith will display his cartoons from the Monroe Courier and other local newspapers during the months of April and May. Call the library to be sure the meeting room is open before stopping by.
 Anne Mastroianni is currently displaying Ukrainian style Easter eggs that she decorated herself in the upstairs curio cabinet.

Do you have artwork you would like to exhibit in Ehlers Meeting Room or a collection to show in the main floor curio cabinet?  Call the Administrative Assistant at 203-452-2850 x2931 to learn more.